We have been preparing for the event described in the pages of our 58th issue for a long time. In addition to great cuisine, the unique idea of ​​WO//MAN EQUAL KITCHEN and the presence of excellent chefs, the world premiere of the fine dining NFT photography of dish by Przemek Klima took place there. This chef and co-owner of Bottiglieria 1881, the only restaurant in Poland awarded with a Michelin star, is the only Pole to be included in the Top 100 The Best Chef Awards ranking for the second time in a row.
"Wild duck, fermented plum, chicory, elderberry" – an NFT photography of the dish, a framed poster and the dinner at the chef's restaurant – were put up for auction organized together with Anja Rubik's foundation SEXEDPL. The purpose of the auction was to raise funds for the "Lesson with SEXEDPL" project, which creates free educational materials for teachers and parents. The NFT piece was auctioned for PLN 25,000.
And here is another premiere related to this great chef – 4 NFT photographs, 4 signed posters and an invitation to a unique event are now open for bidding.
Take part in the auction of unique NFT fine dining photographs of Przemek Klima's dishes:
What does having Przemek Klima's NFT tokens give you?
invitation to the closed FOOD & FUTURE vol. 3 event, which will take place on June 30th, 2023 in City Park Poznań, an extraordinary evening with the cuisine of Michelin-starred chefs, winners and nominees for The Best Chef Awards ranking, who will present a unique, eight-course tasting menu,
a unique photo in a printed version with Przemek Klima's signature,
NFT technology training.
Przemek Klima is today the most recognizable Polish chef in the world, and hence our joint decision to premiere selected photographs from his rich culinary portfolio.
The project's partner is SmartVerum, a company that professionally deals with digitization and tokenization (conversion into NFT) of fine art. SmartVerum cooperates with art institutions as well as financial institutions providing digital collectors with the highest quality experience of communing with NFT through the mintiq.io platform.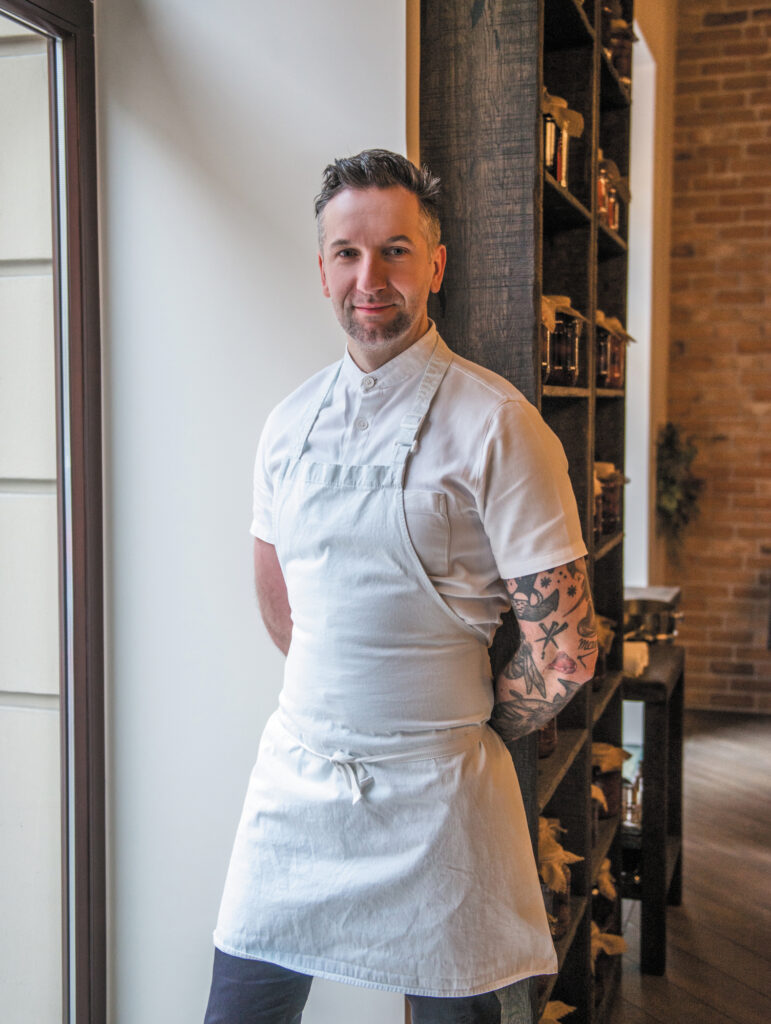 As a chef, I look for inspiration and experiment, which is why I consider creating the NFT series a natural step for me. It gives me an opportunity to present my creativity digitally and show that culinary art can be really innovative. The combination of my passions – cooking and art – using NFT is a fascinating journey for me and a new way to establish a deeper relationship with people who have been following my work for years.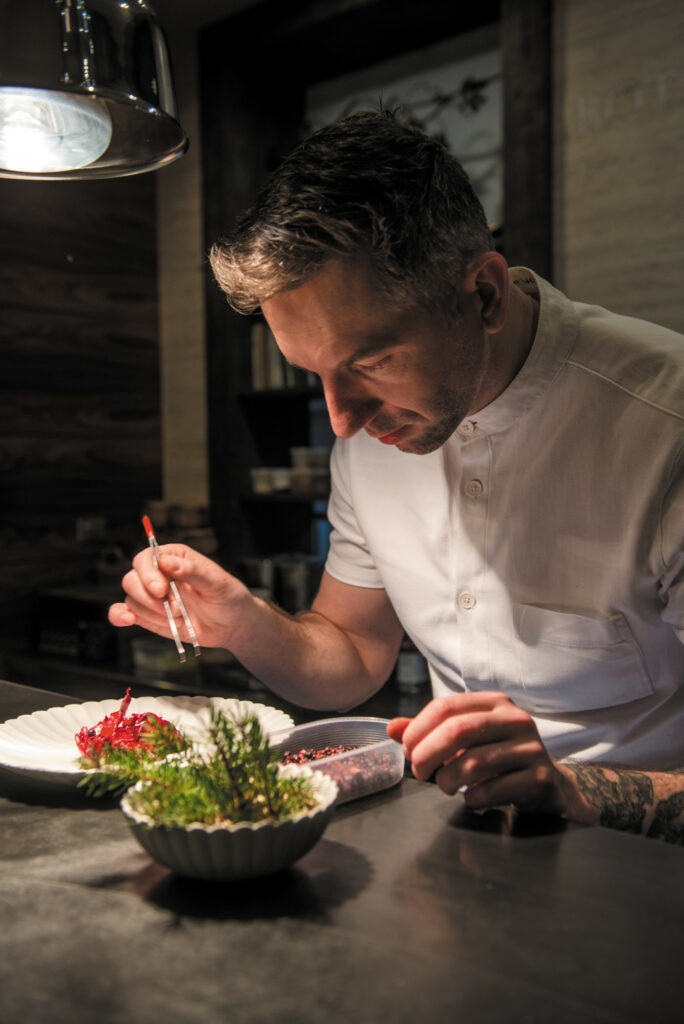 TEXT: IGOR GRZESZCZUK
PHOTOS: MAŁGORZATA OPALA